What is Energy Psychology?
For over thirty years I have served clients world-wide using a variety of Energy Therapy modalities. Before completing a second doctorate in Classical Naturopathic Medicine my practice offered Energy Psychology interventions to clear the emotional causes of dis-ease of the body, mind, spirit. Now I combine that with a variety of energy remedies, nutritional counseling, laser acupuncture, and more… but the entry "door" that I use with each unique case is through the emotional component. You may learn more here about my applications, discipline definitions of Energy Psychology, and specific meridian-based EP tools that I use successfully with most of my clients.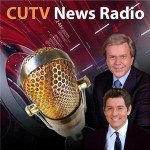 In early 2015 I was interviewed on Close Up News Talk Radio where I shared comments about Energy Therapy and Energy Psychology.
Interview #1 with Jim Masters about Energy Psychology and how I use it successfully with Autoimmune Disorders can be heard here.
Interview #2 with Jim Masters about Energy Psychology and how I use it successfully in my practice and share with others, can be heard here.
Interview #3 with Doug Llewelyn about basic Energy Psychology and how it supports other practitioners can be heard here.
---
The Association for Comprehensive Energy Psychology provides a very good and succinct answer to this question on their website home page. They also go on to answer other related questions about the effectiveness of Energy Psychology, and more. I share their words here:

"Energy psychology (EP) is a family of integrative approaches to psychotherapy, coaching and healthcare treatment rooted in mind-body healing traditions that are up to 5,000 years old. EP methods blend the bio-energetic insights of these traditions with the best of contemporary psychological practice, and have been refined through 35 years of modern clinical experience with millions of clients throughout the world.
Energy psychology gently and swiftly release traumatic events that are frozen in time in the body-mind system. These events can negatively influence how a person sees the world, experiences and regulates emotion and relates to other people.
Embracing what modern physicists and ancient wisdom traditions know, energy psychology acknowledges the role of bio-energetic systems within and between people as important determinants of health and well-being, illness and pathology.
Energy psychology theory suggests that psychological problems are a reflection of disturbed bio-energetic patterns within the mind-body system—a system that involves complex communication between a person's neurobiology and their cognitive-behavioral-emotional patterns.
Energy psychology practitioners combine cognitive interventions (including focused awareness and mindfulness, imaginal exposure to traumatic memories and cognitive reframing) simultaneously with the stimulation of one or more of the human bio-energy systems such as meridians, chakras and biofields.
This powerful combination facilitates rapid positive change and optimal psychotherapeutic outcomes and is aligned with the latest findings from neuroscience and traumatology. With over 50 research studies to date, EP meets the criteria to be designated as evidence-based treatment."
ACEP/ http://energypsych.org
---
What is EFT or Meridian Tapping?
In EFT originator Gary Craig's own words:  "EFT stands for Emotional Freedom Techniques (sometimes called Tapping) and, in essence, it is an emotional version of acupuncture, except we don't use needles.  Instead, we stimulate certain meridian points on the body by tapping on them with our fingertips.  This has shown repeatedly to reduce the conventional therapy process from months or years down to minutes, hours or a few sessions.  Visit The Free Gold Standard (Official) EFT Tapping Tutorial and learn this process from beginner's level on up … at your own pace … at whatever level you need.  Watch our EFT Intro Video and then explore some of the options and astonishing successes in the materials found on my website."
Official EFT / Gary Craig's Site / http://emofree.com
---
NET / The body-centered people would answer this question more from the aspect of:  "What is Energy Therapy?  … and, "Why would a health practitioner use Energy Therapy or Energy Psychology tools in his or her practice?" 
Practitioners who use Energy Therapy modalities to treat the emotional components of physical issues via NET/ Neuro Emotional Technique, share more about why they do it and how they do it in the following short videos. In my own practice specializing in supporting clients presenting with autoimmune disorders there are quite a number of ways that I can help my clients to clear stress around the disorder and its treatment, lessen emotional and physical pain, and sometimes clear symptoms altogether. Check out the following videos to learn more about the intricate connection between mind-body-spirit and how Energy Psychology or Energy Therapy tools can help in the Whole Body/ Self healing process!
NET/ Neuro Emotional Technique was developed by Dr. Scott Walker. I am grateful for the years that I have been taught and mentored by Drs. Scott and Deb Walker!  
NET / http://netmindbody.com

Videos produced by NET – http://netmindbody.com