Functional Medicine Health and Wellness Programs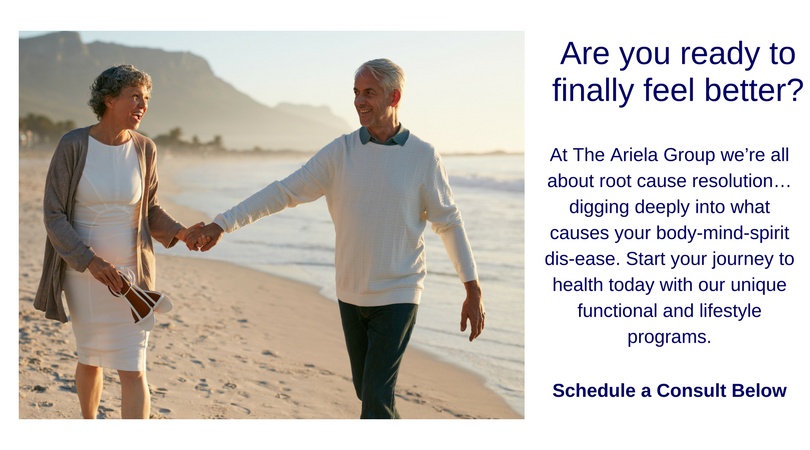 For your health and over-all wellness I customize a wholistic (whole person) program including Natural Medicine with Energy Medicine to address your unique needs.

For many years I have used Energy Medicine in my Natural Health practice successfully, and I have learned that each individual is totally unique and requires a specially customized program. For this reason I offer packages that are tailored for your body-mind-spirit needs.
My treatment packages include in-person private sessions, phone consultations, as well as one to four-day in-person mountain retreat packages. For information about one-on-one retreat programs please go here.  To learn how I incorporate your own genetics into your health analysis you may go here.  And, if you are looking for extensive Energy Medicine support, go here.
What can you expect from working with me?
For a Single Session I request the same extensive background history information and on-line energy/ symptom assessment as I do with a full series Package. In the session time (by phone or in person) we cover some of the basic "Whole Person" aspects that may be affecting your health now or in the future. I will make some suggestions and answer your questions. We may use some Energy Therapy techniques to clear stress or fear about your symptoms or a physician's diagnosis. I may utilize NET / Neuro Emotional Technique to identify the source of your discomfort in your body-mind-spirit system and that can also tell me if homeopathic remedies will support your healing process.
In the five-week Functional Medicine Health Package I obviously can go much deeper into helping you to know the root of your discomfort, address it with some self-help tools as well as my support during sessions, and then guide you to make appropriate life-style or nutritional/ dietary changes for your healing. You may enjoy the benefits of acupuncture, far infra-red anti-inflammation and relaxation therapy, and more. I will recommend nutritional supplements, daily self-help protocols, and I will be there to support you in your unique process of healing.
Are you ready to reclaim your health?
Functional Medicine – Single Session(s)

— $270
One initial whole-person coaching session, two initial wellness assessments, follow-up e-mail support, plus recordings of phone or video sessions. The first session lasts over an hour. Subsequent health coaching sessions last up to an hour and include follow-up e-mail support plus recordings.
Functional Medicine Package – Five-week Program

— $1250  (savings of $50)
Five weekly integrative coaching sessions for body, mind, spirit; includes two initial wellness assessment histories, e-mail support, plus recordings of phone / video sessions.
For more information about how to sign up join me for a complimentary Consult by going here. . .