Trauma Support Coaching
to De-stress from COVID-19, Illness, Abuse, Injury, Shock, and More…
When you are stuck in the abyss of what I call the "Dark Night of the Soul" or suffering the repeated trauma of PTSD because of recent COVID-19 scares, deep loss, serious illness, life-altering trauma, dramatic life change, many tools are often needed to help you dissolve the emotional stress, shift the energetics, and clear the pain so that you can return to re-create a new life. In this very vulnerable emotional state, I endorse private one-on-one trauma support coaching with an experienced practitioner who utilizes multiple Energy Medicine and Natural Health modalities.
Trauma Support Using N-hanced EFT, Energy Medicine, Natural Health Tools

Especially when you are suffering deep trauma or stress you require a specially customized trauma support coaching program. For this reason I offer several coaching packages using energy therapy and natural health modalities that are tailored for your needs, delicate emotional state, and mind-body-spirit condition.
Conscious Life Change Coaching Single Session(s)

— $270
One initial whole-person coaching session, two initial wellness assessments, follow-up e-mail support, plus recordings of phone or video sessions. The first session lasts over an hour. Subsequent trauma support coaching sessions last up to an hour and include follow-up e-mail support plus recordings.
Relief from Life Trauma Coaching Support

— $1250 Wellness Package (savings of $50)
Five weekly integrative coaching sessions for body, mind, spirit; includes two initial wellness assessment histories, e-mail support, plus recordings of phone / video sessions.
  Sign up Now by contacting me. . .
Mountain Healing Retreat Packages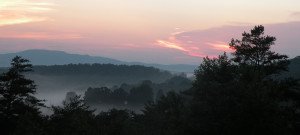 These packages are offered for those who wish to "run away" to a mountain retreat surrounded by woods, mountain views, hiking trails.
After providing two all-inclusive pre-coaching wellness assessment histories prior to arriving, each participant then receives two extended energy therapy coaching and support sessions per day with a rest in-between for lunch, nap, meditation, walk in the woods, or hot-tub soak.
This program supports your deep healing on all levels as you rejuvenate in the beautiful southern Appalachian Mountain setting around Mineral Bluff, GA, getting away from the stresses of  life at home. This area is approximately two hours from Atlanta, Chattanooga, Knoxville, and Asheville, and transportation, room & board are not included in the retreat fee structure.
You may register by going here. . .
For more information you may contact me.