Holistic Health Coaching and Autoimmune Support
Chronic health conditions including autoimmune can be caused by mental or emotional stress such as recently experienced in the COVID-19 scare. The deep-seeded fear and daily isolation has left some people suffering from not only emotional but also chronic physical issues.
I often work with clients in a Functional Medicine health coaching capacity where I support them to clear the emotional or lifestyle causes behind physical issues that if not treated might become more serious. Unlike a traditional physician who diagnoses and treats individual symptoms of a physical issue, my whole person practice includes tools from Energy Psychology, Energy Medicine, and Naturopathy which point me toward identifying WHY the body is in pain or mental turmoil, is exhibiting chronic conditions, or is suffering from an imbalanced state.
With a specialty in chronic and autoimmune disorders, I use tools I've researched and applied for the last thirty-plus years crossing into various disciplines that address the body, mind, and Spirit wellness of your Whole Person.  The energy therapy and natural health coaching that I apply allows me to go much deeper to support the re-balancing of meridians, flushing out of stuck energy and toxins, and clearing of environmental and nutritional causes of your dis-ease.
The modalities that I use are gentle yet potent. In my Energy Medicine I do not use traditional "talk therapy", and I do not need to know all of the details of a past issue or trauma in order to clear it. Energy is non-local, which means that I am not limited to treating you in person. Many of my most outstanding client cases of recovery from serious auto-immune disorders have been done via phone consultations. So, there are no limits if you have the strong desire to heal and let go of the past that has caused your pain. In fact, since the COVID-19 scare I am offering my coaching sessions via zoom video or phone in order to support you wherever you are!
Conscious Health & Wellness Coaching Packages
In the many years that I have used energy therapy and offered natural medicine services, I have learned that each individual is totally unique and requires a specially customized program. For this reason I offer several  packages that are tailored for your body-mind-spirit needs.  For further information or to register please contact us.
Whole Person Health Coaching – Single Session(s)

— $270
One initial whole-person coaching session, two initial wellness assessments, follow-up e-mail support, plus recordings of phone or video sessions. The first session lasts over an hour. Subsequent health coaching sessions last up to an hour and include follow-up e-mail support plus recordings. 
Whole Person Health Coaching – Wellness Package

— $1250 (savings of $50)
Five weekly integrative coaching sessions for body, mind, spirit; includes two initial wellness assessment histories, e-mail support, plus recordings of phone / video sessions.
Autoimmune Coaching & Energy Therapy Support Group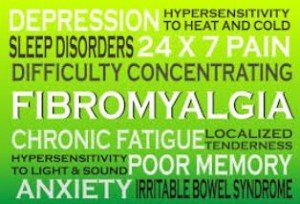 Autoimmune disorders negatively impact our society, with 80 million Americans currently suffering and 5-10% of any population, mostly women, predicted to suffer from autoimmune conditions.
Join a group of like-minded others seeking natural relief from similar debilitating chronic illnesses by signing up here for the Autoimmune Coaching Support series – now in its 6th year!
When you register you'll receive past recordings and an opportunity to join our live coaching calls offered at least once per month. Each month you automatically receive invitations to our calls and their recordings.
The series is FREE when you register, and you also have an opportunity for Personalized Coaching for a reduced fee. Register now. . .

Mountain Health & Wellness Retreat Packages
These package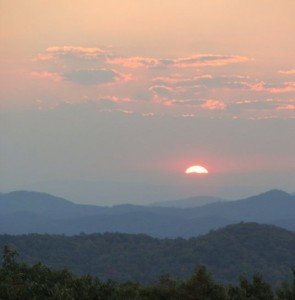 s are offered for those who wish to "run away" to a mountain retreat surrounded by woods, mountain views, hiking trails.
Depending on your schedule, you may come for a one to four-day retreat that is customized for your specific desires and needs. After providing  pre-session assessment histories prior to arriving, you then receive two extended energy therapy coaching and support sessions per day with a break in-between for lunch, nap, meditation, walk in the woods, or hot-tub soak.
This program supports your deep healing on all levels as you rejuvenate in the beautiful southern Appalachian Mountain setting around Mineral Bluff, GA, getting away from the stresses of  life at home. This area is approximately two hours from Atlanta, Chattanooga, Knoxville, and Asheville, and transportation, room & board are not included in the retreat fee structure.
You may register by going here. . .