Relief at Last: Support Options for Autoimmune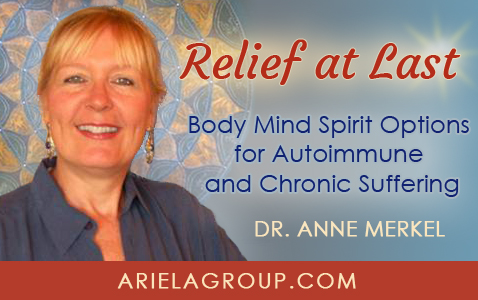 Usually my clients show up in my practice after they have consulted with 5-7 other health practitioners without relief, and have been told "it's in your head," "you'll have to live with it," or "you'll have to be on strong medications for the rest of your life." They are usually seeking something different that works with the natural healing process of the body and offers relief with no negative side effects.
My clients are not satisfied with a "life sentence of suffering," but instead feel strongly that there must be a way to support the re-balancing of their body-mind-spirit system and reclaim health.
In my practice I blend Energy Psychology and Natural Health modalities to clear the "root cause" of specific disorders in each unique individual rather than addressing clients with a "one size fits all" approach. The body can more easily reach homeostasis or balance when there is no underlying stress holding it in the dis-ease pattern.
-> Visit My EFT Radio Show: To learn more and to listen to recent podcast shows go here . . .
-> Join My

Live

Autoimmune Coaching & Energy Therapy Support Group Series: go here . . .

There are many reasons why signing up for this free group will benefit you just as it has helped others for five years!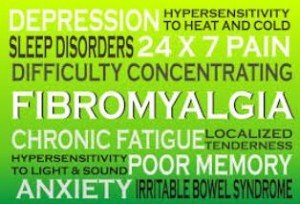 In addition to reminding you of the radio broadcasts mentioned above, when you register you will automatically receive the mp3 recordings from ten past group calls. You will also be invited to attend or participate in monthly live group phone calls where I coach one individual while all of those in muted attendance receive "borrowed benefits" and have a Q & A opportunity at the end. These are often life-changing calls for both those on the "coaching seat" as well as those participating in the strong MasterMind energy in the background. You will also have the option of being personally coached by Dr. Anne for a discounted price.
To learn more or join us, go here. . .
And, for personal support for your own chronic health disorders you may register for personal sessions.
In the many years that I have used energy therapy and offered health and wellness coaching services, I have learned that each individual is totally unique and requires a specially customized program. For this reason I offer several  packages that are tailored for your body-mind-spirit needs. These include in-person private sessions, phone consultations, as well as one to four-day in-person mountain retreat packages. For further information about concentrated retreat programs please go here.
Whole Person Health Coaching – Single Session

— $195
One energy therapy coaching session, two extensive wellness assessments, follow-up e-mail support, plus recording of phone session.
Sign up Now:   

Whole Person Health Coaching – Monthly Package

— $660 (savings)
Four energy therapy coaching sessions, two extensive wellness assessment histories, e-mail support, plus recordings of phone sessions.
Sign up Now: