Conscious Living Update from Anne Merkel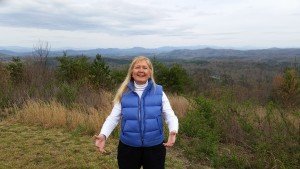 For many years I offered my community a periodic e-zine entitled Conscious Living. This new blog has been created to take the place of the e-zine format. This will enable me to share short articles with you – without the old hype of the e-zine format. You always have the option of opting out, and you may contact me with comments, questions, and suggestions for new topics. I look forward to having you play an active role in this new format!
Now on to my up-dates! It has been awhile since I sent an e-zine to you, so let me get you up-to-speed on what I'm into these days and what kinds of content I will be sharing here.
I'm part-way through completing a second doctorate in Naturopathy now, and am thoroughly enjoying my studies. I took this on for two reasons…
1- I lost over a year of my life to chronic fatigue and fibromyalgia, and I reclaimed my health. I know it can be done… and it is a "whole-istic" process. In order to do this I had to treat my body, my mind, and my spirit. I did not take the word of traditional physicians who said I'd have to "live with it". Instead, one day I screamed at the Universe or God or whoever was listening, and asked to be shown how to heal. Within days I had the necessary information to create the protocol that proved in two months I could be healthy again. It became my mission to share this message with others suffering from autoimmune or other chronic conditions.
2- It seems that this was to be my path because several years ago I started to attract clients into my Energy Psychology / Coaching practice reporting with autoimmune diagnoses who were searching for natural ways to treat their conditions. Of course my Energy Psychology scope of practice was limited to applying energy therapy modalities, and although these are potent in a- clearing the causes of some chronic ailments, b- clearing the trauma around diagnosis, treatment, and prognosis, and  c- often easing physical symptoms,… I still needed more tools.  So, I decided to keep on studying.
It has been thirty-one years since I earned my Ph.D. from Indiana University, and since then I have been on a constant learning curve collecting more energy therapy modalities and applying these in my practice. Since 2011 I have been incorporating natural health counseling into my practice using information I have learned via my studies in Naturopathy, Energy Medicine, and other subjects. Earlier this year I earned my CNHP/ Certified Natural Health Practitioner credential and it has already benefited a number of my clients who were presenting with physical symptoms.
In late May, 2015 I will present at the annual ACEP/ Association for Comprehensive Energy Psychology conference. My presentation title is:  "A Seven-Step Protocol for  Treating Autoimmune Conditions Using Energy Psychology", and participants earn 2CPU's of credit for their APA Psychology License. You may learn more by going here.
In this former e-zine, now blog, I will share case studies as well as pieces of information that can be integrated into personal or professional health & wellness practice to improve your life or that of others. There is so much that we don't know about our bodies, our minds, and our spirit,… and more is being discovered daily. We are living in a miraculous vehicle surrounded by energy and abundance, and, since we were not issued a User's Manual at birth, we each have so much to continue learning about ourselves and others. Talk about life-long learning… we'll never know the whole story!  😉
So, welcome along for the ride! Let's discover together! I can guide you, but you can chime in with comments, more information, or questions at any time. They are most welcomed!
Until next time! Stay Conscious!