Energy Therapy Certification Program for Practitioners
I was first introduced to Energy Therapy in 1986 by one of the top gurus of Applied Kinesiology, Dr. Sheldon Deal, and soon after I started training chiropractors to better develop their practices. Fast forward after almost thirty years of continued study and application of many energy therapy modalities, Naturopathy, and Energy Medicine techniques, and here we are.  I currently "hang out" with functional and integrative physicians and health practitioners of all types to learn the most cutting-edge approaches to helping people heal from their many dis-eases… and I still enjoy addressing each person's case via the emotional channel!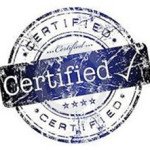 Energy Ther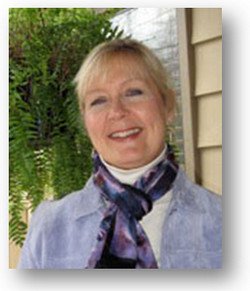 apy is now coming of age as an accepted approach to health and wellness, and individuals world-wide are investigating the numerous alternative medicine and psychology modalities that are available to them.  Acupuncture, Energy Psychology, hands-on energy therapies are being used in the major medical hospitals of today, and this is still just the beginning of the mainstreaming of Energy Therapies, Remedies, and Energy Medicine in our society!

It makes sense that as individuals identify the techniques that offer what they need, they are also seeking well-trained and experienced practitioners with whom they resonate. That is where this Energy Therapy Certification Program comes into play.
If you've ever wanted to go deeper with your patients or clients in order to keep them well after a treatment

If you want to help them let go of their pain in effective and non-invasive ways – for the long term

If you're seeking additional tools in your toolbox to improve your patient or clients' well-being on more profound levels

If you'd like to help your patients or clients make dramatic life shifts more quickly and easily… by addressing underlying root causes


If you choose to build your practice, raise your numbers, and work smarter – not harder

And, if you are interested in incorporating components of Energy Psychology and Energy Medicine into your practice… then read on.
Ever since I started practicing Energy Medicine and Energy Psychology full-time in the 1990's I've been approached by individuals and Health & Wellness Practitioners looking for a "full-service" Certification Program. They wished to first clear their own issues, blocks, self-sabotage, fears, and then learn how to create a new Energy Therapy practice or to integrate new tools into their existing practice. In 2010 I started such a training program and in 2015 I added more information coming from my Natural Medicine training and research. This has since grown into a six-month experiential hands-on personalized Energy Therapy Practitioner Certification experience for those who wish to go deeper into body-mind-spirit healing and to truly understand what they are doing.  You may learn more about my own personal credentials by going here.
Here are the Program Components:
Six Month Program:  Each month for six months you will benefit from four scheduled live phone sessions with me. These calls include personal coaching, and training in energy therapy modalities, practice building, and client management.

… Or, for all of you busy practitioners…
Twelve Month Program:  Each month for twelve months you will benefit from two scheduled live phone sessions with me. These calls include personal coaching, and training in energy therapy modalities, practice building, and client management.
You will also receive recorded sessions focused on skills training, issue clearing, case discussion, and more which will enhance your own life and provide you with deeper know-how of how to begin using these tools  with clients or patients.

I've put many hours into the development of this program, and each time I work with a Certification Candidate I continue to update and improve the data in the extensive Training Manual and other tools. In addition to using the audio self-study programs shown above I will guide you through the publications found elsewhere on this website as you also utilize over 150 pages of training notes included in the ever-growing Training Manual.
You will also receive as part of your program the following:
5-minute spot-coaching calls when conveniently scheduled.

An opportunity for open email access to me for the duration of the program.

MP3 recordings of all your sessions for your records.

Direct support for your patients or clients, and the opportunity for supervision for energy psychology coaching sessions that you offer to them – based on need and scheduling parameters.

A printed Certified Energy Therapy Practitioner certificate, plus a certificate logo for your website or blog, plus a listing on the Certified Energy Therapy Practitioner Graduates page on the Ariela Group website with your contact information and links.
With the additional energy management tools that you will add to your practice:
You'll have a new ability to guide your patients or clients to dissolve the emotional blockages in their lives, so they can reclaim their sense of whole mind-body-spirit wellness.

You'll be able to show these individuals how to painlessly get beyond emotional resistance and stress in their daily lives.

You'll help them to easily begin to let go of their symptoms and the root causes of their pain and resistance.

You'll have a new, deeper understanding of Energy Therapy, Meridian Tapping techniques such as EFT (Emotional Freedom Technique), and other Energy Medicine approaches.

You'll have resources that point out why Energy Psychology and Energy Medicine approaches work and how they can be adapted into your practice.

You'll be more equipped to reach your full potential in your practice while supporting your clients or patients to stay well.

And, you will be able to flow freely forward in all aspects of your own life, having benefited from clearing your blocks with the same tools that you will share with those you treat in your practice.
If you feel that all of this will help you and your practice to grow, then read on.
Here is some feedback from other Health & Wellness Practitioners like you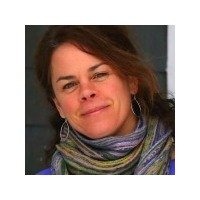 "It's been a gigantic blessing to have had the opportunity to take the Energy Therapy Practitioners course with Anne. As an independent health care practitioner for 23 years, I was feeling a complete deficit of support and encouragement and Anne helped me on many levels to reignite my faith in my ability to experience something different. She helped me to clear deep energy blocks and realign with my gifts and passion. As a result, I now recognize a higher level of functioning and greater possibilities for my life, relationships and my healing practice. Anne's commitment, support, and generosity far exceeded my expectations. She's very balanced in her approach, blending a great deal of professionalism, compassion and intuitive "out of the box" guidance. I highly recommend Anne as a teacher and healer. Thank You, Anne!"
— L. Potteiger / Certified Energy Therapy Practitioner, Licensed Massage Therapist / Cazenovia, NY
"Opportunities, insights, and breakthroughs available to me now are EFT and Anne Merkel. I am cramming as though I were a high school test taker. My business is picking up. After the sessions I feel light and excited."
— T.T./ Addiction Coach/ San Jose, CA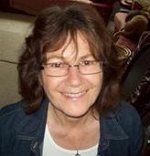 "l have been able to clear a lot of clutter out of my home with ease since starting EFT. Among other benefits, I uncovered many hidden limiting beliefs and feelings which continue to change my attitudes, relationships, health issues, and general way I show up in life. As a Personal Life Coach, I also use EFT with my clients. I have learned so much working with Anne. She openly shares gems of the why and how of the process she offers in the TAPshops. I love her extensive, expansive approach."  — K. Chastain / Life Coach, Certified Energy Therapy Practitioner / BC, Canada
"You have such a wide background in energy therapies and offer a wealth of information. Our discussion of how meridian points relate to organs and the storing of emotions was, of course, right up my EFT alley. I plan to follow up with further research. I especially appreciated your suggestions for ways to combine my writing and editing career with my energy healing endeavors. The fact that you've done a lot of writing and editing yourself was significant because your ideas were so spot on. Your coaching got me thinking outside the box. I'd definitely recommend you to anyone who would like more clarity and valuable support on life's path. Thank you again, Anne!"
— P.H. / Free Lance Editor, EFT Practitioner/ Minnesota, USA
"Our last session opened up a lot for me about patterns in my life which led to some amazing outcomes. The months I worked with you were some of the most stressful of my life; I'm glad I had those so that I could come to what's really most important to me and reassess what and who I want in my life. Thank you for your support during those very confusing months."
— D.S./ Life Coach/ California, USA
"As for the session, I enjoyed it very much. I found Anne to be cordial and knowledgeable about EFT. Also, I had a one-on-one which was the catalyst for me to heal. I am no longer having breathing problems. I can only assume that it was because of the EFT that Anne led me through. I had a breathing test and it confirmed that the problem was anxiety. After, my one-on-one with Anne I learned to tap when I felt that I could not get a full breath. It is much more effective than the pills I was given for anxiety. Anne pointed out that when you are stressed it affects your weakest part which is my lungs since I get bronchitis whenever I get a cold. She also pointed out that I was dying in my job and in my marriage, and that was exactly right. I'm amazed that such a simple technique can be so powerful. I feel 200% better than I did one month ago. Thank you, Dr. Anne."
— A.A. / Hypnotherapist/ Covington, Kentucky
"Many, many thanks for the session. I thoroughly enjoyed it and got so much out of it. I found you to be very easy to work with, you developed good rapport, had excellent listening skills and used your intuition beautifully to target the right negative and positive phrases for me. It was a very powerful EFT session! I was tingling all over at the end of it & felt really energised and positive about my move. I am now looking forward to my move and don't have that sinking feeling any more. Even as I look around at the mess and boxes etc I feel really calm and excited! I know that this was more powerful than if I had just tapped by myself – like you said there is a special "power" and extra energy when working with someone else or a group. I also felt that I've shifted a lot of stuff from my previous negative moving experiences and relationships! My boyfriend has now asked me to do some tapping with him about the move! I also learned a new way of working with EFT – i.e. tapping on the same spot, repeating several different phrases before moving onto the next one. I am looking forward to trying that with my clients!"
— L.W. / EFT & Holistic Health Practitioner/ United Kingdom
With Energy Therapy you can take your practice and your life to new levels of achievement and skill.
When you work with me I'll show you energy therapy techniques that will give you a competitive edge, more profitability, and more ways to present your skills to your patients or clients, as you let go of your own inner blocks to success.
This program is appropriate for you if you practice as a Chiropractor, Naturopathic or Osteopathic Physician, Medical Doctor, Mental Health or Body Therapist, Coach, Health & Wellness Practitioner, or EFT Practitioner,  and you wish to go deeper in your practice with your clients or patients. You may also consider sending a trusted practice colleague or staff member through the program in order to have a special person in your office to whom you can refer those you serve.
Learn more about our program graduates here.
Click here to schedule a personal call with me to discuss this program, and to register.  Let's get started!
     One Payment  – $4200 USD                  

 I look forward to hearing from you soon!