Practitioner Mastermind Call Series – Entering Dis-Ease through the Emotional Component – Together

These Energy Therapy & EFT Practitioner Mastermind calls provide an opportunity for individuals who use and practitioners of Energy Therapy modalities to meet, share, compare, assist, research, and cross-coach with peers.
In our 2018 Practitioner Mastermind Series we celebrate our 10th year with top level practitioners from around the globe who in addition to being Master-level EFT Certified Practitioners also are involved in Holistic or Functional Medicine as a practitioner or trainee at this time. The energy on our calls is tangible as we bond to clear obstacles to creating the best personal health, well-being, financial security, and top level professional practices that attract the best patients and clients world-wide… based on the shared intentions of those present on the live calls.

Our January 2018 intention that we held as a MasterMind group was to support each other as we each transitioned to the next level of our life, health, and practice. Believe me when I say that our first monthly session was POWERFUL for all of us!  Come join us for future calls!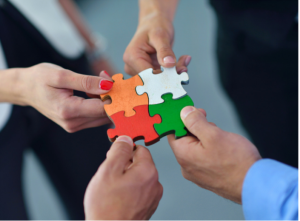 So, if you would like to feel personally supported in your personal and/or professional practice; feel that you have a community with whom you can share your own personal tapping topics, practice break-throughs, questions about energy therapy, or simply your passion for the results of meridian tapping; and if you are ready to feel supported in an "energy therapy community" that nurtures you regularly, then you are in the right place!
I am the facilitator of the calls, although everyone has the opportunity to teach and share. We do a dance of leadership and wisdom where we recognize that it is a group learning situation and an energetic that is constantly changing. Some of the practitioners present on the live calls have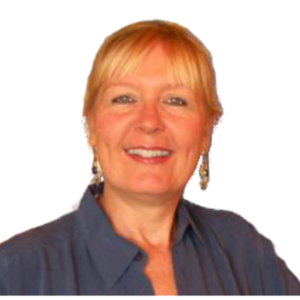 been attending since the inception of the program and they continue to learn and evolve as they take a more active sharing role in the sessions.
My own experience in leading a Mastermind comes from many years of teaching and training experience both in academia and corporate America, as well as experience team-building, mentoring, counseling, presenting, and facilitating mastermind sessions for professional groups. My Energy Therapy and Natural Medicine practice brings me plenty of cases to discuss and life provides timely topics that benefit the group.
Live sessions are held when scheduled and they have grown from one hour to at least one and one half hours in duration. The more advanced the practitioners, the more there is to discuss and share. Participants on the live calls feel the energy and leave the structured sessions not only changed, but inspired. The sessions are pre-scheduled conveniently for those wishing to attend.

If you are wondering whether this program is for you, consider the following…
What has brought you to this page?
Do you feel blocked in any area of your life or practice that a group session might help to clear?
Are you looking for clues, cases, input from other experienced practitioners?… or do you have info to share?
Do you feel you've reached a plateau that holds you back? … or can your own experience help others?

Do you feel energized by sharing new ideas, cases, inspiration with like-minded others?
Do you struggle in helping yourself or others with any of the following?… and are you searching for new approaches?

Invisible barriers to success – financial upheaval, career stall, seemingly random events
Self-sabotaging behavior – unhealthy relationships, clutter, poor time management, procrastination
Chronic conditions or illness – pain, panic attacks, PTSD, depression, skin conditions, autoimmune disorders, cancer
Within the Energy Therapy & EFT Practitioner Mastermind Group Sessions we go way beyond basic self-improvement to guide you to clear limits in your health or wellness practice. Together we delve into the nuances of sophisticated energy therapies and natural health interventions as we clear deep patterns of emotional and energetic blockage to support you (and your practice) for your long-term success, health, and well-being.
2018 Program Features:
This is our 10th year and we have adjusted the format for this special series… per your suggestions:
This year we will host calls when practitioners call for them starting with a set date in January,
The calls will occur on a pre-scheduled date convenient to all wishing to attend,…
We will meet for the live calls using a call-in bridgeline where you will pay your own phone charge,
Live calls will last one and one half hours with a set agenda,
Sharing and participation is welcomed from participants,
Reminders will be sent out prior to each call,
Recordings will be provided after each call,
We will include a variety of Energy Psychology, Energy Medicine, Natural Health, and Functional Medicine modalities in the calls,
New topics and your own suggested topics will be included in the calls per an intake form when you register,
You will be invited to attend special events and will receive news prior to others,
You will receive notes and articles as I publish them,
And, most importantly, you can feel supported in this community of like-minded others.
My Credentials as Your Facilitator:
As a pioneer in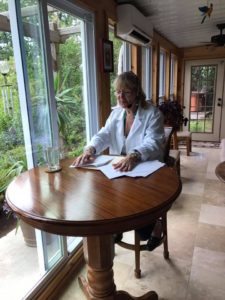 human and organizational behavior and development, a change agent, and long-time coach and counselor, my Functional Integrative Medicine and Energy Psychology practice is a life-long goal. I totally enjoy supporting people to ease up their lives, improve their businesses, and enhance their physical health and over-all well-being. In order to reach more people, my passion is to teach, train, support EFT and other Health & Wellness Practitioners to go deeper into their practices and take quality energy support to their own audiences, thus spreading well beyond where I can personally touch.
For the last thirty plus years, after a career of coaching, training, consulting in Corporate America, I have undertaken extensive post-doctoral training in energy therapy modalities. I first gathered knowledge about sound, color, scent, frequencies, energy-transferring touch, and energy remedies. Then I was trained as a facilitator of NET/ Neuro Emotional Technique, and I started sharing this with clients in the late 1990's. I became a Reiki Master and practitioner of Healing Touch; and when I personally needed a technique that I could apply on myself, I discovered EFT/ Emotional Freedom Techniques. Since 2000 I have blended these powerful modalities plus others to support clients like you, world-wide. Currently I hold a second doctorate in Classical Naturopathic Medicine and certification as a Gluten Practitioner. I continue to study and apply Energy Medicine in my Functional Medicine practice so that I can better serve the body as well as the mind and spirit, and I have added laser acupuncture and auriculotherapy to my modalities. As a Certified Natural Health Professional I delight in sharing basic nutrition and health counseling with those within this community so they can look at their own cases in a whole-istic way. In 2016 I became certified in Soul Realignment work that goes even deeper than the DNA to clear blocks and restrictions.

Allow my many years of research, study, and application of Natural and Energy Medicine tools guide you… because your own expertise will blend nicely with the others' skills as we go deeper into learning and sharing!  Join us!
Feedback from Participants of the Energy Therapy & EFT Practitioner Mastermind Series:
"I love the Mastermind opportunity to work with Anne. – Anne is amazing as she weaves her many skills with her unique EFT sessions. The group energy is always honored and I leave the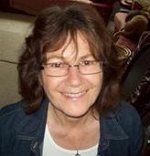 sessions feeling uplifted and alive. What stands out for me is how thorough and deep we go to clear our "stuff". Interesting that I use that word because l have literally been able to clear a lot of clutter out of my home with ease since starting EFT. Among other benefits, I uncovered many hidden limiting beliefs and feelings which continue to change my attitudes, relationships , health issues and general way I show up in life. As a Personal Life Coach, I also now use EFT with my clients. I have learned so much working with Anne. She openly shares gems of the why and how of the process she offers in the group sessions. I love her extensive, expansive approach."
— K. Chastain / Certified Energy Therapy Practioner & Personal Life Coach, British Columbia
"I appreciate the way you create and establish an energetic container for the group that provides a sense of safety and permission to move deep seated blockages. You also have a gift in finding the common denominator where each person's personal intention for clearing can be fulfilled and yet it also serves the group energy."
— A.L. / Coach/ Puna, Hawaii
"In the past 5 tele-seminars I experienced huge shifts after every one of them. Also, I benefited greatly from being in and participating in a like-minded, lively, stimulating group. I think the TAPshops are getting better every week.  You were amazing on Tues!  The best thing about our private session was connecting with your beautiful, strong, nurturing energy.  A lot of things shifted there too."
— S.B. / EFT Practitioner /Bournemouth, England
"I LOVE your group coaching classes and will diligently put your advice there to use! I have loved your work and feel you are an AWESOME teacher and mentor. You are an inspiration to me! I KNOW and can FEEL you make a difference in thousands of people's lives every day, as one person touches another and another. Also when we heal ourselves, everyone is blessed by the experience. Again thank you for your support. Much love and great appreciation for all your classes. They have meant a great deal to me! MORE than you know!"
— M.J. / Therapist, Coach/ Mt. St. Helens, WA
Experience the Practitioners' Mastermind, and I bet you will stay connected beyond that!
Here are the Mastermind Program Specifics:
 

The

Mastermind Group Program for EFT & Energy Therapy Practitioners includes: one live group call with recordings including tapping sequences… with our next call to be held on Wednesday, February 28th, 2018, 12:00 noon EST.

Live Phone Session with Like-Minded Practitioners – $60:    

 I hope you will join us!