Certified Energy Therapy Practitioner Program Graduates
Energy Therapy is now coming of age as an accepted approach to health and wellness, and individuals world-wide are investigating the numerous alternative medicine and psychology modalities that are available to them.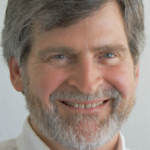 It makes sense that as individuals identify the techniques that offer what they need, they also are seeking well-trained and experienced practitioners with whom the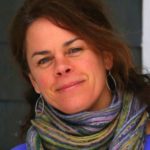 y resonate. That is where the Ariela Group Certified Energy Therapy Practitioners come into play.
Since the 1990's Dr. Anne Merkel has been individually training professionals already in practice to utilize a variety of energy therapy tools for their own health and for the well-being of others. After numerous inquiries and requests, in 2010 Anne designed an Energy Therapy Practitioner Training Program that morphed into a Practitioner Certification Program in 2012.
Each participant in the Certified Energy Therapy Practitioner Program receives six to twelve full months of one-on-one personalized training and support from Dr. Merkel. This includes personal and professional coaching, training, Energy Therapy and Energy Psychology support, plus practice-building consultations. At the end of this program each participant has not only cleared major inner blockages, resistance, emotional issues, as they experience that which they will soon share with clients or patients, but they also are carefully trained to support their own clients or patients using specialized modalities that can be integrated into their own on-going medical, chiropractic, naturop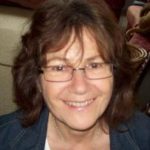 athic, therapy, coaching, or other health and wellness-related practice.
Not every person who applies for this program is accepted because of the level of commitment that it requires, so those who have made it through the intensive, one-on-one training and applications of the energy therapy tools have proven their commitment to helping themselves and others through their own diligence and personal clearing. Although the following graduates have gone through this extensive and rigorous training, and all Certified Energy Therapy Practitioners have also passed a final exit exam of proficiency, you must be the judge as to whether there is a fit or comfort level with each practitioner that you choose. Also, each practitioner with whom we have worked has their own specialties, approaches, and strengths or weaknesses.
Although we are very proud of our graduates, we ask you to be discerning as you choose any health practitioner. Neither The Ariela Group of Wholistic Services nor Dr. Anne Merkel is responsible for the care you receive from any practitioner with whom we have been associated in our training and certification programs.
Program Participants and Graduates:
We currently have participants in the program who have not yet completed the program, and the following individuals have followed their interest to "Go Deeper" with their clients and patients, and have studied with us and graduated from our programs with proven proficiencies:
Certified Energy Therapy Practitioner Program 2012-15:
Lynne Potteiger – Licensed Massage Therapist, CETP
http://healingjourney11.com – lpotteiger@twcny.rr.com
Karen Chastain – Personal Life Coach, CETP
http://www.KarenChastain.com – EFTCoach@karenchastain.com
Going Deeper Energy Therapy Training Program 2010-12:
 Mark Monnin, DC – Applied Kinesiologist – Los Osos Family Chiropractic Clinic
http://www.losososfamilychiropractic.com/  – markmonnindc@gmail.com
Tim Traviolia – Smoking Cessation Counselor, Hypnotherapist, Author
Jeanne Katz – Private Practitioner