Affiliate Program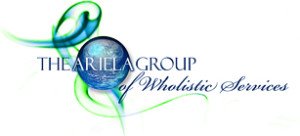 Through The Ariela Group of Wholistic Services I offer an affiliate program which allows my Certified Energy Therapy Practitioner graduates, clients, and other practitioners to offer my web-based products through websites, blogs, newsletters, etc.
Becoming an Affiliate can be helpful to new practices just getting started or for Health & Wellness Practitioners integrating energy therapy tools into their on-going practices.
If you are already an Affiliate you may Log-In by going here. . .
What is an Affiliate Program?
Countless companies on the Web currently use affiliate programs to help sell their products or services. It's a win-win situation for both the seller and the company: The seller gets a commission, and the company gets a sale it otherwise would not have.
When you tell your colleagues, friends, subscribers, and customers about my various products, and they purchase through your affiliate links, my company pays you an affiliate commission!
We do all the order processing. You just sit back and collect your checks! There is NO limit to the number of people for whose sales you can earn commissions!
What You Get as an Affiliate:
• Personalized sales links, product graphics, and sales letters that you can use.
• Support if you need it, to help set up your program on your own site.
• A commission on every sale referred by you (including your own purchases).
• Unlimited earning potential.
• Fast and reliable payments as often as every month (if your sales volume qualifies).
• Real-time, accurate sales tracking. You even get an e-mail every time you make a sale.
• Your own affiliate portal where you can track sales, update promotions, and learn about new products.
What Products You Can Share:
There are several products on which you can earn commissions, and this list continues to grow. For a full listing you may visit here. . .
How You Get Paid:
You will be paid via PayPal every month, as long as you've acquired at least $50 in commissions. The shopping cart system does all the work for us and keeps track of the details. Once you become an affiliate, you can log-in to the affiliate site anytime and check your stats. It couldn't be simpler!
How You May Best Market the Ariela Group Products:
• In your newsletter, e-zine, or blog
• On your website's links page or elsewhere
• In editorial coverage on your website
• In articles posted on your website or elsewhere
• In advertising slots on your website
• In conversations with friends and colleagues
• At live networking and lead generation meetings
• Via e-mail blast to your list
• Via updates on your social networking sites
What if You Have Questions?
If you have questions, please email us at info@arielagroup.com . We'll be happy to help you.
Are You Ready to Join Us?
Just follow these simple steps:
1. Fill out the Affiliate signup form by going here. . .
2. Submit the form.
3. You will receive a password to enter the affiliate membership site, and your affiliate default link and specific product graphics once you are approved as an Affiliate. You may then start using your affiliate link in the ways listed above, to generate income.
Click here to get started and begin earning more money and passive income right away!
I look forward to having you join our Affiliate family!
If you are already an Affiliate, then you may Log-In by going here. . .